Hardwood Flooring Refinishing Bloomfield Hills MI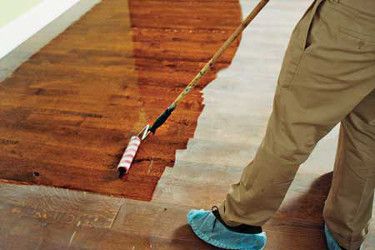 Kelm Wood Flooring (owned and operated by Kelm Floor Company 3rd Generation LLC) is family owned and traces back for 3 generations! We serve all households in the Bloomfield Hills Mi area. We are a hardwood flooring business that has been sanding down and refinishing hard wood floors for over 5 decades in Bloomfield Hills MI. Not many hard wood flooring companies can say that!

Wood Floor Refinishing In Bloomfield Hills MI

Are your hard wood floors looking worn? Gouged? Stained? What about just dull and old looking? The professionals at Kelm Wood Flooring can sand down and refinish your existing hardwood flooring and make you, our customers in Bloomfield Hills Mi, very happy with the results! We'll use only the absolute best wood flooring finishes available such as Bona Traffic, Mega, Glitza, Dura Seal and more. Whether you would like an oil finish or acrylic finish, Kelm Wood Flooring can brighten up your worn looking hardwood floors and have them looking fantastic!
Over 25 Years Experience Serving Bloomfield Hills MI

For over 25 years, Aaron and his crew at Kelm Wood Flooring has been sanding down and re-finishing old and worn out hardwood flooring in Bloomfield Hills MI. We take great pride in every hard wood flooring job that we are contracted for. We can sand and finish your hardwood floors with just a clear sealer and finish or we can put down a few colors of stain on your hardwood floor to see how you'll like the new color before we begin. This whole procedure will insure that our customers from Bloomfield Hills MI will pick the right color for their newly finished hard wood floor.

Hard Wood Flooring is What We Do and Bloomfield Hills Mi is where we do it!

Hardwood flooring is a lifetime investment and Kelm Wood Flooring is here to insure that it is kept up and looking great for years to come for each and every customer of ours in Bloomfield Hills Mi. Finding a reliable wood floor re-finisher in Bloomfield Hills MI can be trying sometimes so let Kelm Wood Flooring put you mind at ease. We treat your hardwood flooring as if it were our own. With many satisfied customers from Bloomfield Hills Mi in tow we look forward to adding you to our satisfied customer list. Let us get your old and worn down hardwood floors looking like new again!

Kelm Wood Flooring Co. wants to be Bloomfield Hills Michigan's preferred wood flooring contractor!

5 year warranty

Licensed, bonded and insured

Dust containment system available

Top quality finishes

Clean and courteous service
Bloomfield Hills MI Hardwood Flooring Contractor